Frequently Asked Questions (FAQ)
To make EV charging a pleasant experience for all users, we have compiled a useful guide on EV charging etiquette: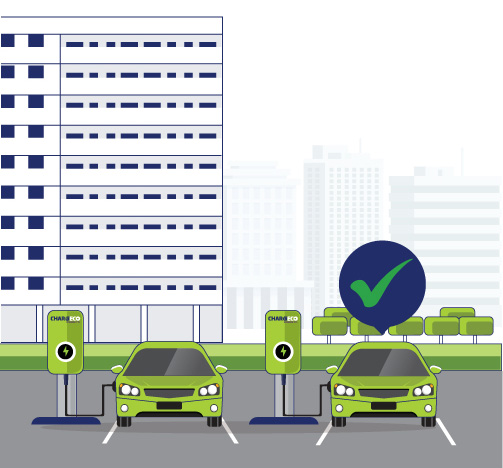 01
Please be sure to use a designated EV lot and disconnect your vehicle as soon as your charge is complete.
Moving your car from the space helps make sure other EV drivers have access to the charger.
02
Stay connected with your charging session even when away from your vehicle!
Monitor your charge conveniently and easily with the ChargEco app.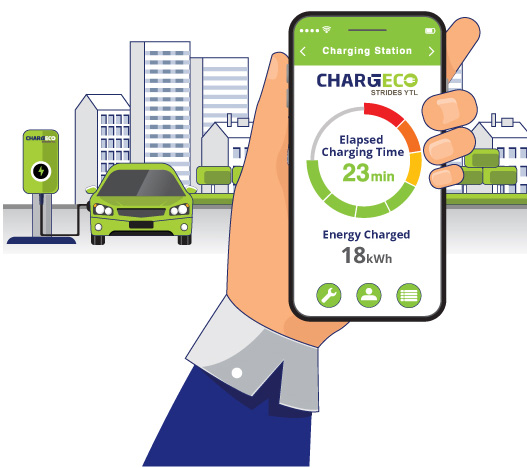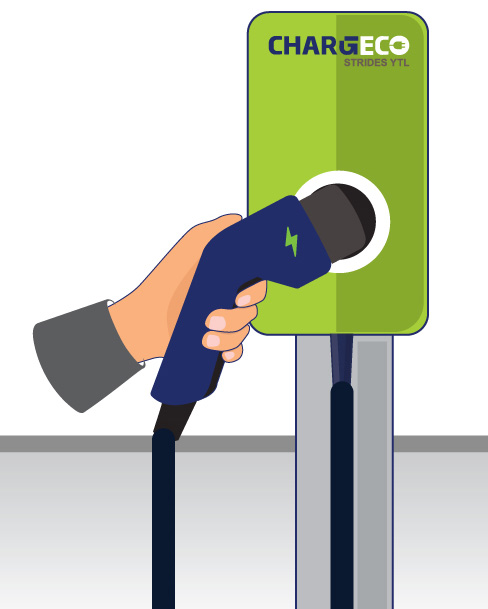 03
Securely placing the connector in its charger holster helps protect it from damage and keeps other EV drivers safe from tripping hazard.
A DC charger has a converter inside the charger itself and can feed power directly to an EV's battery, compared to an AC charger which needs the EV's on-board charger to convert the power current. Both AC (Type 2) and DC (Combo-2) charging systems are adopted by LTA as National Public Charging Standards.
DC chargers are much faster at charging an EV than Alternating Current (AC) chargers.
If you are in a rush, please use a DC charger, but if you have the time for slow charging (e.g. overnight charging while you sleep), you can opt for an AC charger.
The EV battery's Battery Management System manages battery health and typically regulates battery temperatures, such that DC charging does not significantly degrade or deteriorate the life of the EV battery.
EV charging time varies depending on the EV manufacturer and model. A typical charging session for the EV battery to get from State of Charge (SOC) of 20% to 80% ranges between 30 to 90 minutes. It is recommended to charge your EV to 80% as charging beyond 80% frequently may decrease the lifespan of the battery.
Once you have started a charging session, the ChargEco app shows the elapsed charging time and energy consumption information, which can help you to monitor your EV's charging status. You may also check your vehicle's dashboard or app if it shows the estimated charging end time, as EV charging time varies depending on the EV manufacturer and model.
Charging is easy via the ChargEco app. Charging credits can be topped up conveniently within the app, via credit card or PayNow. A typical charging session (from 20% to 80% SOC) ranges between S$15 to S$25, depending on the size of the battery.
For SAFRA Only:
All ChargEco chargers in SAFRA Clubhouses offer 60kW Direct Current (DC) fast charging.